Dr. Jeffrey Weinberger describes his journey to concierge medicine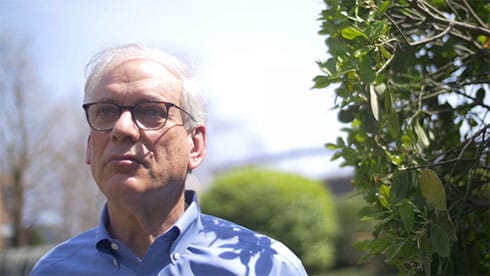 Dr. Jeffrey Weinberger, an internal medicine physician in Riverside, Connecticut, became a doctor for the opportunity to help people improve their lives by helping them improve their health. But after 36 years in the field, he had hit a wall commonly known as "physician burnout."
The concierge practice model offered him a way out of the crazy grind of the traditional model, however he feared the immense task of transitioning the practice and, like most primary care doctors, he "didn't want to deal with the business aspects of healthcare," due to a lack of training and a mistrust of companies with their own agenda.
After calling Specialdocs Consultants, Dr. Weinberger made the transition to concierge medicine that he describes as, "completely stressless" and now has time to devote to his loves of reading and science.
"I can't tell you what it's like to get up in the morning and love being a doctor again," he says. "Specialdocs changed my life and they did it in a way that was personal and simple."
Watch Dr. Weinberger's full story below.
Revolutionary Journeys to Concierge Medicine is a video series, presented by Specialdocs Consultants, depicting the paths of physicians who've transitioned from traditional practice to a concierge model practice. In their own words, the physicians illustrate the continuing challenges of the traditional practice model and how they were able to make a successful transition to concierge medicine.
The post Dr. Jeffrey Weinberger describes his journey to concierge medicine appeared first on Specialdocs Consultants.
For more information on the benefits of Concierge Medicine, please visit Concierge Medicine of Buckhead. To enroll as a new patient, please call us directly at (768) 883-5111. Current patients with any health concerns, should call Dr. Harrigan's office directly at (404) 355-7055. Thank you!