Medical Economics features Specialdocs' take on value-based care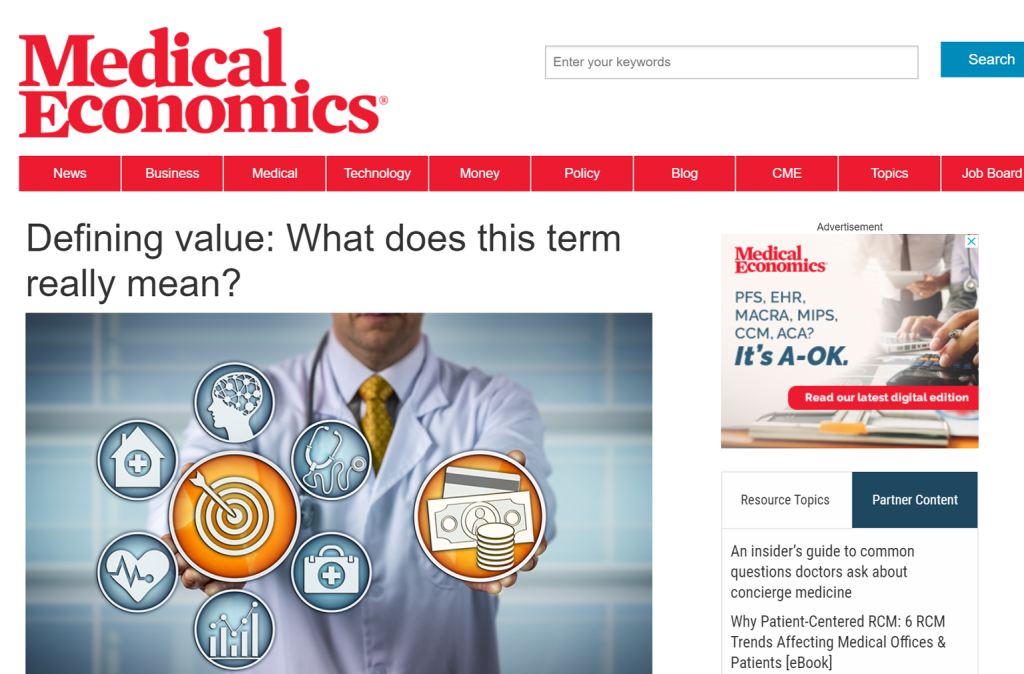 Medical Economics is featuring Specialdocs CEO Terry Bauer's take on mandated value-based care. In the article, Bauer points out that the term "value" itself has different meanings to all involved in healthcare, naturally viewed from the stakeholder's perspective.
"Patients value compassionate care that decreases suffering and pain and is available at their convenience with minimal out-of-pocket expenses, while payers define value as overall population health at the lowest cost possible. Agreeing on a common value proposition for healthcare becomes almost impossible to achieve, given the diverse goals—quality, service, cost, outcomes, access—of its main stakeholders," Bauer says.
Bauer adds that what is really needed is the type of personalized care that's provided by independent physicians practicing within the concierge model.
Bauer writes, "Concierge medicine offers an exceptionally viable solution, simultaneously simplifying and transforming the physician's practice. Independent physicians remain that way, unfettered by the need for tedious documentation to prove value and achieve financial sustainability. This type of personalized care drives down the need for urgent care and ED visits, and improving outcomes for patients."
The post Medical Economics features Specialdocs' take on value-based care appeared first on Specialdocs Consultants.
For more information on the benefits of Concierge Medicine, please visit Concierge Medicine of Buckhead. To enroll as a new patient, please call us directly at (768) 883-5111. Current patients with any health concerns, should call Dr. Harrigan's office directly at (404) 355-7055. Thank you!