Specialdocs Announces Launch of Concierge Medicine Practice in Northern Virginia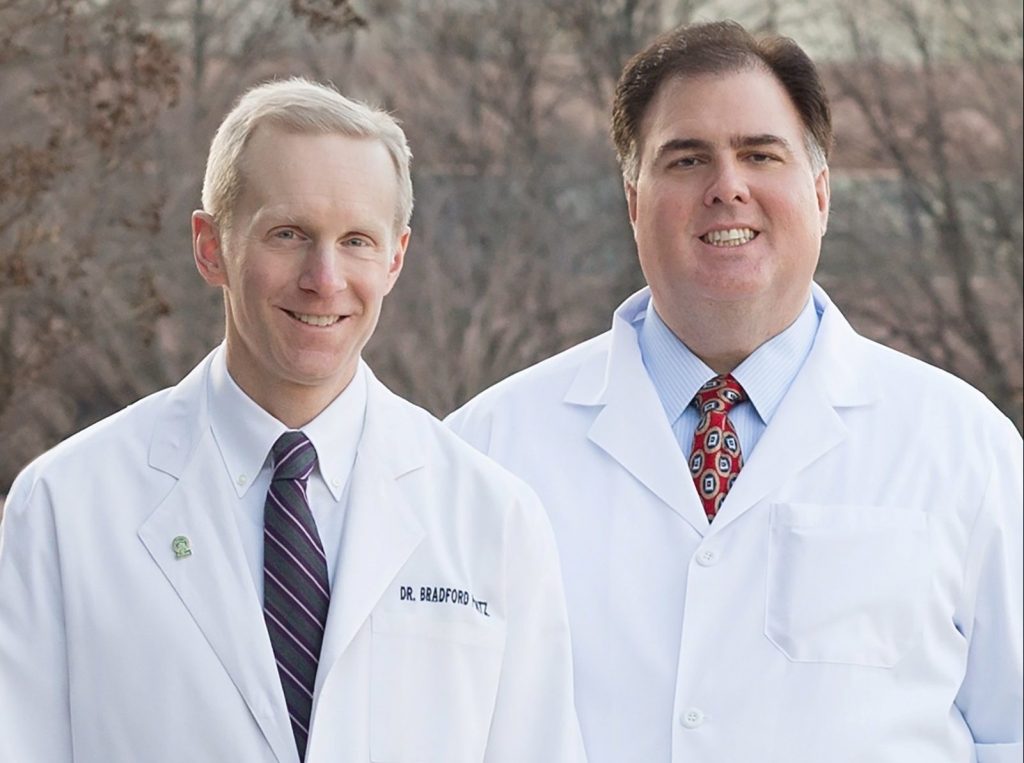 Highly-personalized approach fuels growth of concierge medicine in Northern Virginia region
Concierge medicine continues to gain momentum in Northern Virginia with the launch of NOVAMED Associates Concierge Care.
Bradford S. Pontz, MD and Eric S. Vallone, MD offer highly-personalized care at NOVAMED, including 24/7 availability via cell phone and email, same or next day appointments, extended visits and a significant focus on wellness.
Bradford S. Pontz, MD and Eric S. Vallone, MD launched NOVAMED Associates Concierge Care, a membership medicine practice offering highly personalized care to the Fairfax community. In an era of continued uncertainty for healthcare, concierge medicine continues to grow in the northern Virginia area as a rewarding and satisfying model for physicians and their patients.
"I am so grateful for the change that concierge medicine brings to our practice," says Dr. Pontz. "There's nothing more important than the time to ask patients one more question, address one more concern, consider one more test…and provide a much fuller understanding of their individual path to wellness."
Dr. Vallone agrees.
"It's gratifying to see that younger patients as well as seniors place great value on this approach, based on an ongoing relationship with a doctor they know and trust," Dr. Vallone says.
According to Specialdocs CEO Terry Bauer, concierge medicine provides a sustainable solution for primary care physicians seeking to thrive in an uncertain healthcare environment. For the healthcare system, the emphasis on preventive care means savings in the form of reduced ED visits and inpatient days. Most important to the model's growth is restoration of the vital physician-patient relationship, says Bauer.
"Surveys of thousands of patients cared for by our Special Docs over the years point to the unique experience made possible in a concierge medicine practice," he says. "A full 98 percent of patients report being very satisfied with the care they receive – a clear indication that concierge medicine delivers on its promise."
For Natasha Beauvais, MD, who has practiced concierge medicine since 2013 at one of the nation's first such practices, Northern Virginia Family Practice Associates (NVFPA), the change enables her to provide care the way she envisioned. "We know the best medical care requires time, an understanding of family values and a collaborative approach to achieve the most successful outcomes – clinically, psychologically and spiritually," she says.
Dr. Eugene A. Shmorhun's change to a concierge medicine model at Family Healthcare of Fairfax in 2015 enabled him to make a real difference in improving blood sugar management in his diabetic patients with a potent combination of educational seminars, diet monitoring, exercise, online tools, medical management and most importantly, regular, one-on-one communication.
"This doesn't require major resources or specially trained staff, but a sustained commitment of time – to encourage, coerce, cajole and partner with patients – that is virtually impossible to achieve in a traditional practice," maintains Dr. Shmorhun. "The smaller patient panel in a concierge practice is key to the success of this program."
The post Specialdocs Announces Launch of Concierge Medicine Practice in Northern Virginia appeared first on Specialdocs Consultants.
For more information on the benefits of Concierge Medicine, please visit Concierge Medicine of Buckhead. To enroll as a new patient, please call us directly at (768) 883-5111. Current patients with any health concerns, should call Dr. Harrigan's office directly at (404) 355-7055. Thank you!