Specialdocs and South Florida's PrivaMedis Concierge Medicine are in the News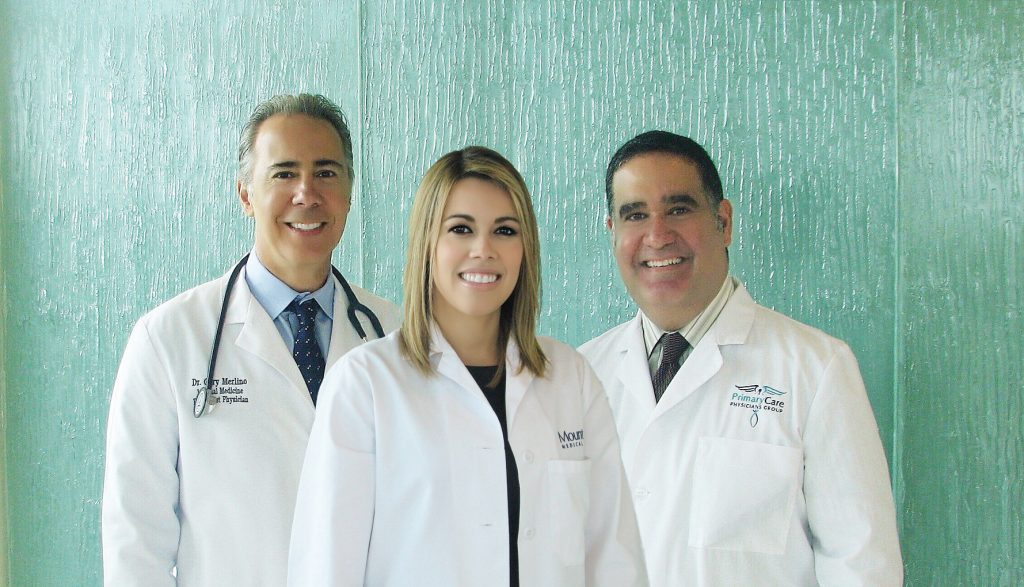 We are proud to welcome Alejandro Del Valle, D.O., Gary Merlino, D.O. and Stephanie C. Perez, D.O. to the Specialdocs family. The well-respected team of internal medicine practitioners at Primary Care Physicians Group in Miami Beach will change to PrivaMedis Concierge Medicine in April 2018.  Building on their long-standing reputation for providing high quality primary care to the local community since 1997, the group will offer an even more individualized approach and an enhanced focus on wellness at their new practice.  Additionally, PrivaMedis Concierge Medicine differs from most other Miami Beach concierge medical practices by employing its own team of physicians available 24 hours a day at Mount Sinai Medical Center, benefiting patients with personalized admission and hospital care.
Notes Terry Bauer, CEO of Specialdocs: "Returning the vital physician-patient relationship to the forefront of medical care underlies the growing embrace of concierge medicine in South Florida, and across the country. We are thrilled to work with PrivaMedis Concierge Medicine, a very talented group of physicians thoroughly committed to enhancing their patients' experience with the time and availability made possible in this rewarding model."
The news has been shared on a number of prominent sites, including:
South Florida Business Journal
The post Specialdocs and South Florida's PrivaMedis Concierge Medicine are in the News appeared first on Specialdocs Consultants.
For more information on the benefits of Concierge Medicine, please visit Concierge Medicine of Buckhead. To enroll as a new patient, please call us directly at (768) 883-5111. Current patients with any health concerns, should call Dr. Harrigan's office directly at (404) 355-7055. Thank you!